Regular price
Sale price
$6.00 USD
Unit price
per
Sale
Sold out
This GyroFidget is a sleek and textured fidget spinner designed for optimal grip and comfort. This compact, easy-to-carry spinner provides the perfect sensory experience for those who need a little extra help concentrating or simply enjoy fidgeting.

Featuring a knurled outer surface for a secure grip and a central dimple that comfortably accommodates your thumb, the GyroFidget is perfect for discreet, quiet fidgeting while on-the-go. Its pocket-sized design allows you to take it wherever you need it, and its silent spinning mechanism ensures that it won't disturb others around you.

The GyroFidget is suitable for all ages and can help with:

Stress relief and decompression
Alleviating anxiety and restlessness
Supporting those with ADD/ADHD, autism, and other conditions
Providing a satisfying sensory experience for all fidget enthusiasts
Material: Plant-based PLA

Our GyroFidget is made using 3D printing technology with eco-friendly PLA material derived from plants. The printing process may result in slight variations or visible lines, adding a unique character to each piece while ensuring its environmentally conscious origins.

Embrace the relaxation and fun of the GyroFidget – a discreet, calming, and enjoyable fidget spinner for everyone.
View full details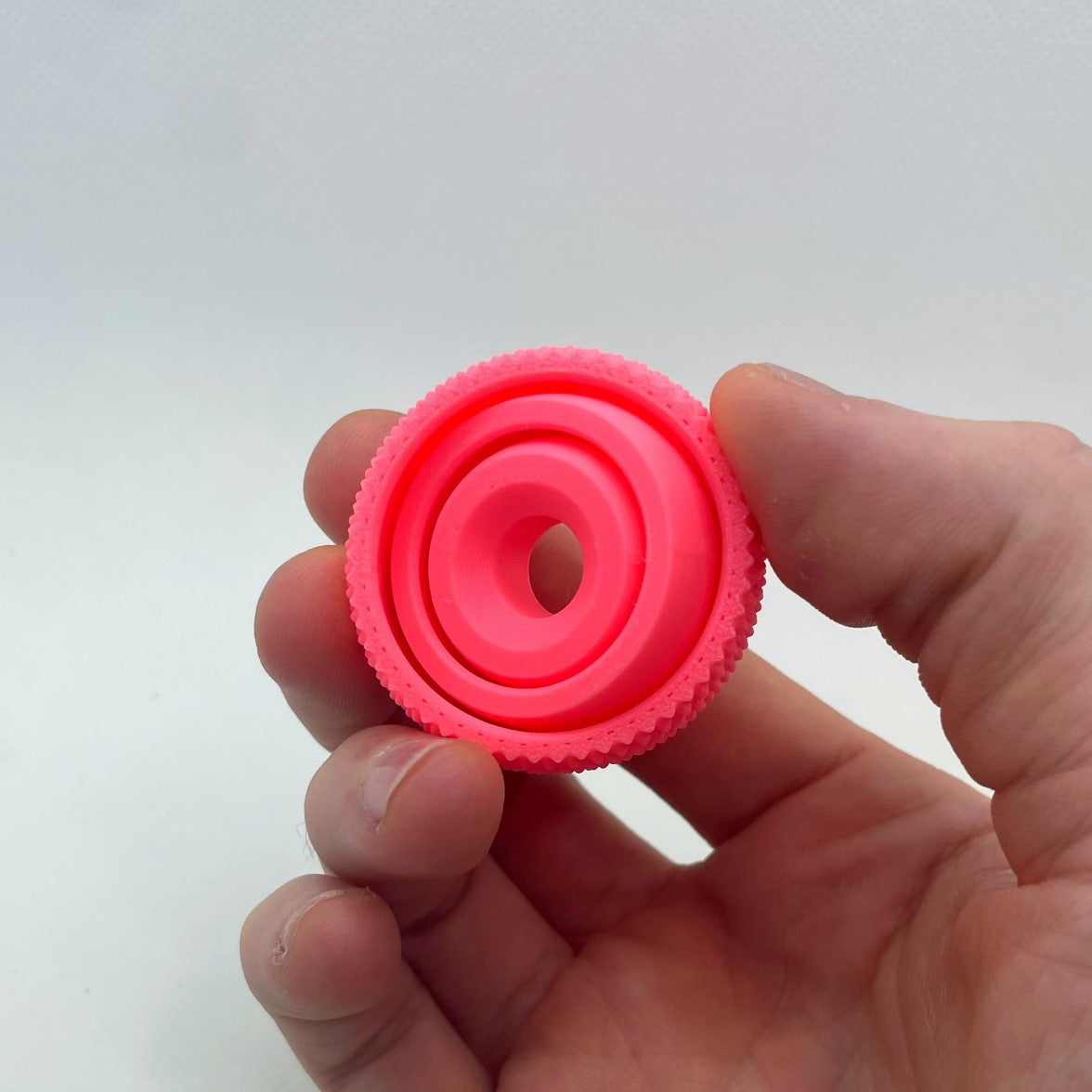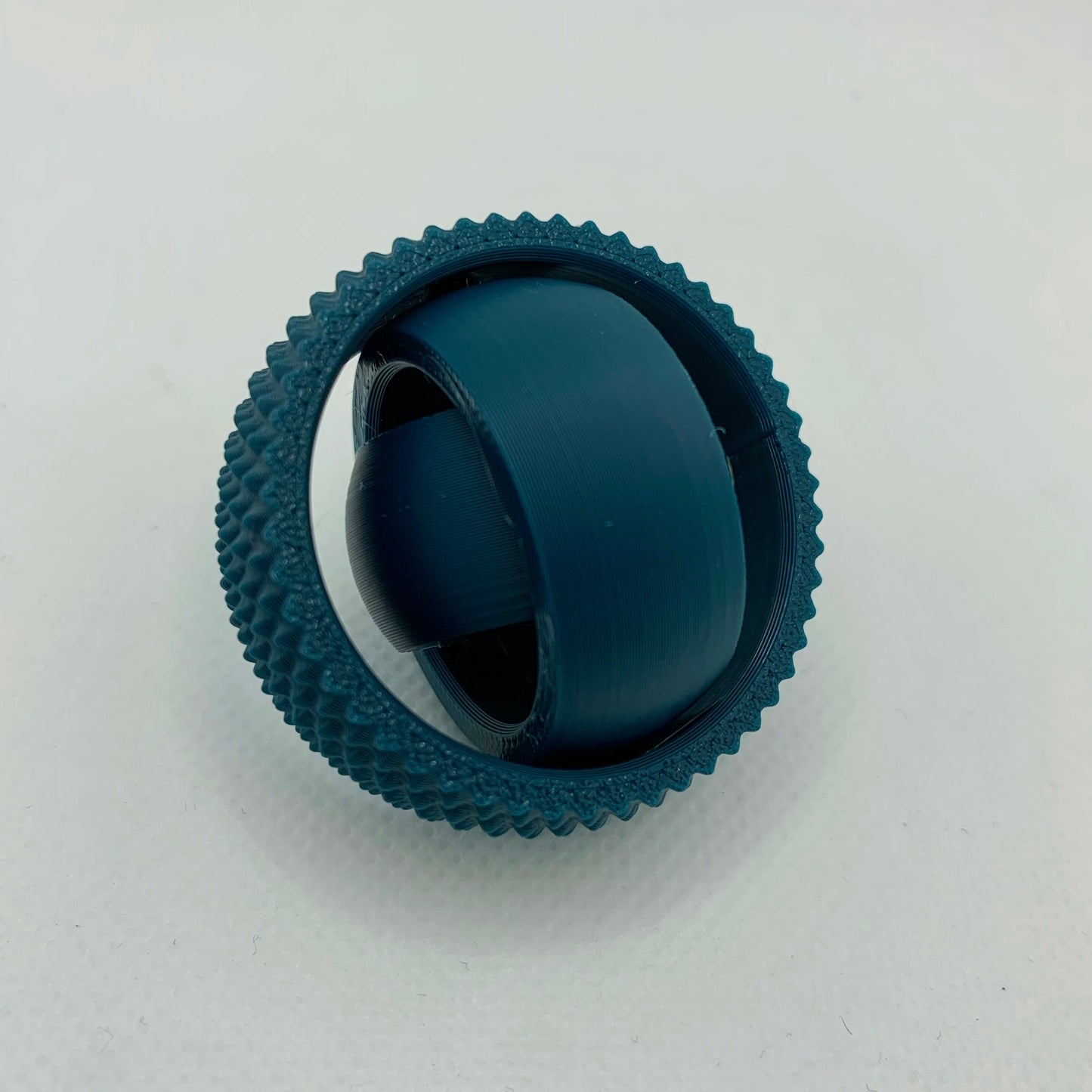 Not Your Typical Fidget Spinner
Meet our Gyroscope Fidget Spinner - the evolution of stress-relief toys. Craft your perfect calming experience each time. With a swift flick, experience smooth, stimulating spins that captivate your senses, no matter where you are. Experience relaxation on a whole new level with Gyroscope Fidget Spinner.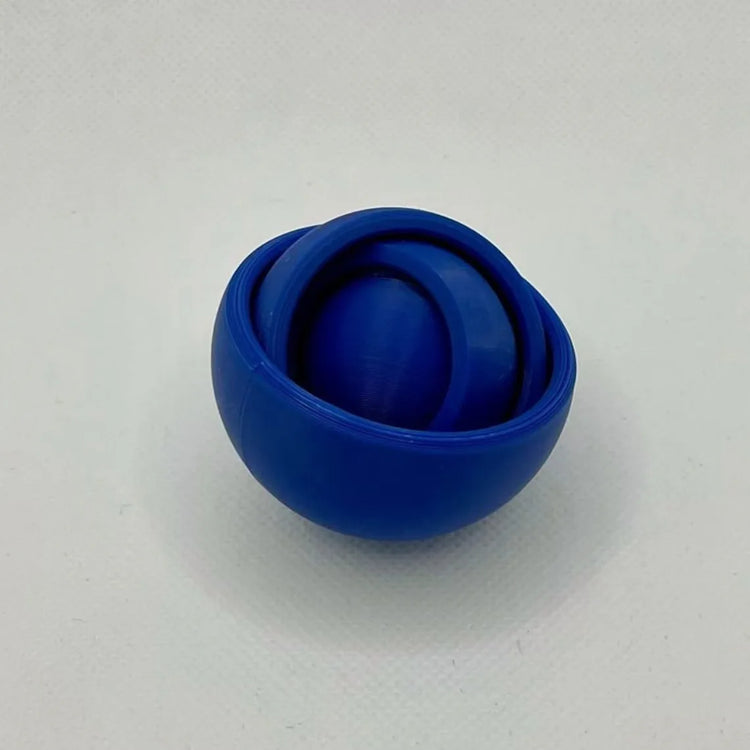 Long Spin Duration
A well-balanced Gyroscope Fidget Spinner gives you long-lasting spins, keeping you engaged for longer. We recommend routine maintenance to keep your spinner at its best.
Compact Design
Our Gyroscope Fidget Spinner is small, lightweight, and easy to carry around, providing you with endless fun wherever you are.
Stress Relief
Engage with our Gyroscope Fidget Spinner for instant stress relief. The motion and sensation help to soothe and relax your mind.
Satisfaction Guarantee
We genuinely believe that every customer should be satisfied with their purchase. That's why we offer a 100% satisfaction guarantee or your money back. Every time, no questions asked.
Focus Enhancer
The Gyroscope Fidget Spinner can be used as a focus tool, helping individuals with attention disorders like ADD/ADHD or anyone requiring a soothing activity to concentrate better.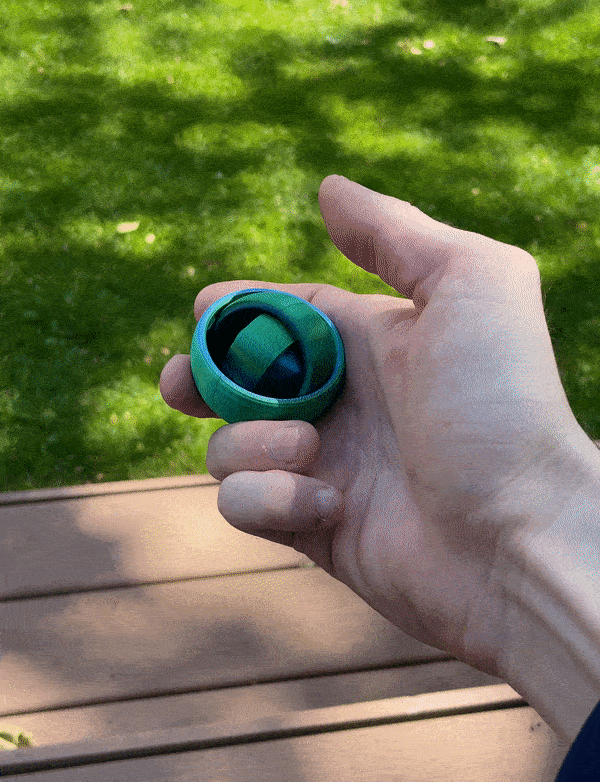 Perfect for ADHD & OCD
The Gyroscope Fidget Spinner is an effective focus tool designed specifically with ADHD and OCD individuals in mind. It offers a non-disruptive means to channel energy, helping to improve concentration and relieve stress.
Choose from a Spectrum of Vibrant Colors!
Explore our range of Gyroscope Fidget Spinner, each one available in a variety of vibrant, eye-catching colors to match your personal style. Choose your favorite or collect them all, and bring a dash of color to your fidgeting experience!
Incase you still have some questions 👇
What is the Gyroscope Fidget Spinner made of?

OurGyroscope Fidget Spinner is crafted from high-quality materials to ensure durability and a smooth spin every time. It's lightweight yet sturdy, perfect for everyday use.
How does the Gyroscope Fidget Spinner help with stress and anxiety?

The Gyroscope Fidget Spinner provides a physical outlet for nervous energy and stress. The repetitive motion and focus on the spinner can help calm the mind and provide relief from stress and anxiety.
Is the Gyroscope Fidget Spinner suitable for children?

Yes, our Gyroscope Fidget Spinner is suitable for users of all ages. However, we recommend parental supervision for younger children to ensure they use the spinner safely.
For the How long does it spin?

It spins more freely with more use. There is no maintenance needed for them (not metal bearings) so after the break in period the gyroscope will spin a lot more freely and easily.
What if I am not satisfied with my Gyroscope Fidget Spinner?

At Gyroscope Fidget Spinner, customer satisfaction is our top priority. If for any reason you are not satisfied with your purchase, we offer a 100% satisfaction guarantee or your money back. No questions asked.